Bitcoin is running wild: what's your play?
The year-long bear is starting to feel like a distant memory. It seems everyone has successfully weathered the storm and survived Crypto Winter.
Is this the beginning of spring?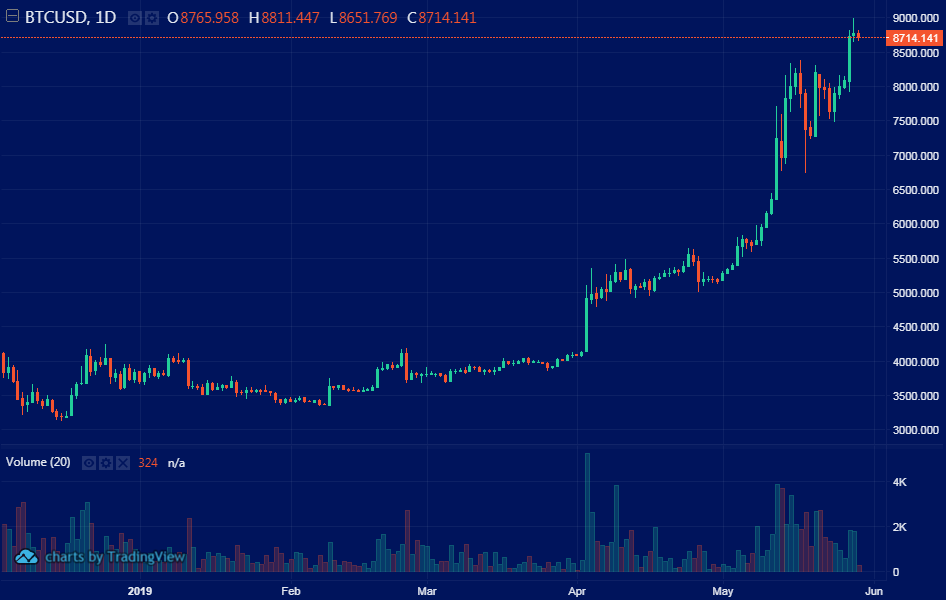 The price of Bitcoin has shot up since the start of the year.
Whether you are an awakened bull or a skeptical bear, Bitcoin is presenting you some killer opportunities.
For the bulls
If you think this price move has more legs, perhaps it's time to buy. You can quickly buy cryptocurrency on Liquid. Simply deposit fiat (or crypto) and complete a trade.
Depositing is easy. Liquid has integrated credit and debit card deposits so you can top up your account with ease. Alternatively, you can fund your account with a bank transfer.
For the traders
Market labels don't matter to you, but capitalizing on movement does. We've got the tools you need to succeed.
Trade Bitcoin with up to 100x leverage on Liquid, funding your trades with a choice of fiat and cryptocurrencies.
Catch the price jumps with a long. Ride the drops with a short.
Since the markets don't sleep, take your trades with you. Try the new Liquid Pro mobile app, built for professional trades that need to keep their eyes on the markets.
For the hodlers
Timing the markets can be tough. Mouthwatering rises are contrasted by crushing drops.
If you adhere to the buy and hold mentality, more power to you. Liquid is a great place for you to hold.
We are a regulated exchange with a focus on security and user protection. All of your funds are kept in cold storage for maximum safety.
What's more, you can lend your holdings on Liquid to earn interest and increase your stack while you are holding.
Don't miss out
Stick to your guns. Individual, unique market outlook is fine. We've got the tools to cater to your vision.
Wherever you think the market is heading, execute your strategy on Liquid.